Welcome to Wisdom Tales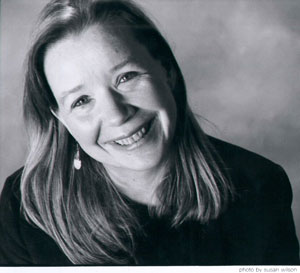 Elisa Davy Pearmain is a professional storyteller with over 30 years of experience telling in schools, libraries, churches and festivals around New England. She is the author of two award-winning books, Doorways to the Soul: 52 Wisdom Tales from around the World, and Once Upon a Time: Storytelling to Teach Character and Prevent Bullying and a New CD Forgiveness: Telling our Stories in New Ways. Elisa is a teacher of storytelling, and a licensed therapist, helping adults to hear their own stories in new ways for personal growth and healing. This site is packed with information about Elisa's programs and resources and contains articles and stories and information on character development, bullying prevention, spiritual growth through story and much more. Enjoy!
Elisa Interview
Watch an interview with Elisa on The Story Cafe from August 23, 2017. See
her tell two stories from her Forgiveness program, learn about her school
programs, publications, and her forgiveness program.
http://tv9seekonk.com/tv-schedule/?id=5585
Exciting News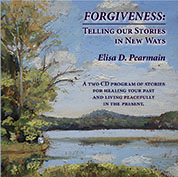 Elisa's CD "Forgiveness: Telling our Stories in New Ways" has won the 2015 Storytelling World Award for Storytelling Recordings! It is available on this website or as a download through CD Baby. See the Forgiveness Program CD page for more information.

Upcoming Workshops
Vacation Week Storytelling at the Boston Museum of Fine Arts
Tuesday 2/20 and Thursday 2/22
Two shows from 11:30-12:00 noon and 1:30 – 2:00 p.m.
Participatory World Tales of Peace and Cooperation for ages 5-12
Storytelling Workshop – Personal and Family Stories
Saturday, March 10th 3:30-5:30 p.m.
Avidia Community Room , Pope St., Downtown Hudson, MA
Come learn to tell your story. Optional Open Ears Story Sharing Event in early April.
This event is free and open to folks ages 13 + Plenty of free parking.
Email Elisa for more information
The North East Storytelling Conference
Friday March 23 – Sunday 3/25
Workshops, performances, slams, and swaps and more
Hotel 1620, 180 Water St, Plymouth, MA
Check out Elisa's workshop on Saturday 3/24 3:30 – 5:00 p.m.
Developing a Longer Personal Story Workshop
https://www.nestorytelling.org/conference-details/
Drinking from Love's Hands: A Grace Tales Workshop
Thursday April 19th 9:30 – 3:30 p.m.
Rolling Ridge Retreat Center, 660 Great Pond Rd., Andover, MA
$65.00 early registration. Includes a delicious lunch!
More info and to register at
http://www.rollingridge.org/registerforourprogramsevents/day-apart-retreats/.
You can also email or call Elisa for more details of the day.
Bittersweet Coffee House – Hopkinton, MA
Friday May 25th from 6:00-8:00 p.m
Personal Stories told by 3 featured tellers including Elisa
For more information please contact Cheryl Perreault - cbperreault@gmail.com
Announcing Elisa's newest program Once Upon a Calm Classroom
for grades 3-8. Elisa brings together her award-winning storytelling with short mindfulness and relaxation exercises to help young people to relieve anxiety, stress, and improve concentration and overall well-being. A perfect addition to your Social/Emotional Curriculum. She has been leading program of workshops and performances for teens and adults on this topic for a few years and has expanded down to address the growing problem of anxiety and stress in younger and younger populations. Read more here...
"My students found the storytelling experience and exercises to be both relaxing and enjoyable. I would absolutely recommend this program to other teachers." K. Hughes, Grade 3, Dallin School, Arlington, MA



Elisa's podcast
"Forgiveness: The Heart of Healing" This podcast is an interview with myself and the host Eric Wolf. You can listen to it (#88 in the archives) and many other great storytellers anytime by going to www.artofstorytellingshow.com
Read
Elisa's Article "Empowering Middle School Students to Stop Bullying" as published in the Fall 2012 issue of the National Storytellng Network's Storytelling Magazine.
Elisa in the News
Elisa brings anti-bullying message to students at Somerville school.
Universal Tales of Bullying – Storyteller Elisa Pearmain visited Glen Urquhart School to share folk tales that illuminate the topic of bullying. >>Read More
You can reach Elisa by phone at: (781) 640-9499
You can write to her at: 127 White Pond Rd., Hudson, MA 01749
Contact her by e-mail at: