Welcome to Wisdom Tales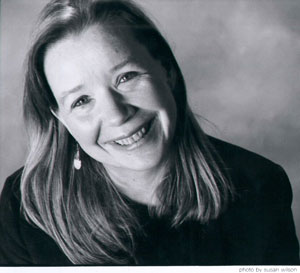 Elisa Davy Pearmain is a professional storyteller with over 30 years of experience telling in schools, libraries, churches and festivals around New England. She is the author of two award-winning books, Doorways to the Soul: 52 Wisdom Tales from around the World, and Once Upon a Time: Storytelling to Teach Character and Prevent Bullying and a CD Forgiveness: Telling our Stories in New Ways. Elisa is a teacher of storytelling, and a licensed psychotherapist, helping adults to hear their own stories in new ways for personal growth and healing. This site is packed with information about Elisa's programs and resources and contains articles and stories and information on character development, bullying prevention, spiritual growth through story and much more. Enjoy!
Elisa Interview
Watch an interview with Elisa on The Story Cafe from August 23, 2017. See
her tell two stories from her Forgiveness program, learn about her school
programs, publications, and her forgiveness program.
http://tv9seekonk.com/tv-schedule/?id=5585
Exciting News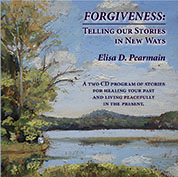 Elisa's CD "Forgiveness: Telling our Stories in New Ways" has won the 2015 Storytelling World Award for Storytelling Recordings! It is available on this website or as a download through CD Baby. See the Forgiveness Program CD page for more information.

Upcoming Workshops
The Chennai, India Storytelling Festival: The Healing Power of Story
(Runs from 2/5-2/27) FREE to All.

Saturday February 7th - 9-9:20 a.m. ET. Elisa will be telling a story from the Celtic tradition.

Sunday February 21st 9:00 am- 10:30 a.m. ET. Elisa will be leading a workshop - Forgiveness: Telling our Stories in Healthier Ways.

For more information: https://storywindow.com/event/virtual-chennai-storytelling-festival-2021/

Connecticut Storytelling Festival (Virtual)
Friday April 23rd – Sunday April 25th
Saturday 4/24 Workshop - Forgiveness: Telling our Stories in Healthier Ways
Saturday 4/24 Workshop - Once Upon a Caring Classroom – Bullying Prevention through Storytelling
For more information and to register: https://www.connstorycenter.org/festival.htm
Elisa's podcast
"Forgiveness: The Heart of Healing" This podcast is an interview with myself and the host Eric Wolf. You can listen to it (#88 in the archives) and many other great storytellers anytime by going to www.artofstorytellingshow.com
Read Elisa's latest Story Blog Post
Fostering Compassion During the Coronoa Virus Pandemic
Elisa is an Executive Board Member of the the Healing Story Alliance
The Healing Story Alliance is offering a unique opportunity to join in a supportive community called Keeping Our Oars in the Water on the second and fourth Wednesdays of the month from 7:00-8:30 p.m. ET. To learn more go to: https://www.facebook.com/healingstoryalliance/
Kind Stories in Concert, a monthly storytelling event in which we feature 3 professional tellers, and two community tellers who will tell stories on the broad and inclusive theme of Kindness. In the second half of the program we encourage audience members to share a memory or reflection on kindness.
Next Concert is Sunday February 7th from 4:00 – 5:30 p.m. ET
You can reach Elisa by phone at: (781) 640-9499
You can write to her at: 127 White Pond Rd., Hudson, MA 01749
Contact her by e-mail at: